The new 'all about Steve Jobs.com' is out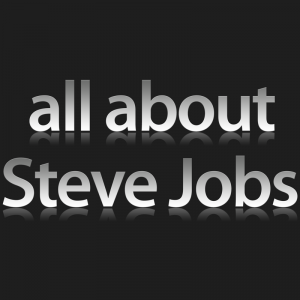 After five months of inactivity, this blog is coming back in a big way with the new version of all about Steve Jobs.com. I have been working on this new site since Steve Jobs's resignation in late August 2011, exactly six months ago. This sad event, which seemed to close Steve's career, made me think already then that the website would need to start a different life, more that of an extensive museum than that of a chronicle. Of course the tragic news of Steve's death only reinforced this conviction.
I have been working like crazy since then, redesigning the website from scratch —while keeping up with all the new Jobs-related content that sprung up in the months after his passing. Those of you with web development skills would be shocked to learn how much hand-coding there was in the past version of all about Steve Jobs.com. This has changed a lot, and although I do not have a full-blown CMS yet, the creation, publishing and updating of content should be much faster now.
But let's talk about the new content. The biggest change all of you will notice is the presence of Google AdSense ads. Believe me, I am the guy who wants them out the most —but the truth of the matter is, I don't have the choice to do without them. Since Steve's resignation, then death, traffic on the website has gone up by a factor of five (that's +400%), and my hosting simply could not keep up. I had to upgrade to a more reliable host, which of course was more costly. AdSense is the only monetization service that can provide me the resources for this. I wish I could join a quality (read: with less intrusive ads) affiliate network but I do not have a large enough audience for that. Still, there are only two banners per page and I think this is a fair enough trade-off for the great content I added to the site.
Indeed, to compensate for the addition of ad banners, I worked very hard to provide you with great new content dedicated to Steve Jobs. From the start, my goal with all about Steve Jobs.com has been to gather as much information and media content about Steve as possible — as the name of the website is a clear indication of… and this new update brings me closer to that goal. You can now find:
The work is not completely finished. I will keep adding more videos (esp. the 'Best Moments' section), more anecdotes and quotes… and I hope to release in the coming month an updated long biography taking into account all the information that the Walter Isaacson biography provided. What's more, I am planning to release the long bio in the iBooks format, thanks to Apple's iBooks Author software, and make it available for free on the website.
I hope you enjoy the new website — do not hesitate to comment on the new design and content, here or on Twitter.
Thanks everyone for your support and kind words!
Romain