Posts tagged 'all things Steve Jobs'
---
About blogs, biographies and apricot orchards
I have been thinking about the next version of the website for some time, and it's time for Phase I to roll out.
I have moved the website to a new host last week. It should now be faster and more reliable. And today, I moved the blog to that same host. It is now really 100% under all about Steve Jobs.com, since all things Steve Jobs doesn't seem to be catching on, and is just too confusing. Even though I am keeping the URL allthingsstevejobs.com, it will now point to localhost:8888/sqltest/blog. You might have noticed the better cosmetic integration with the rest of the website too.
I don't think any of you has missed the two big pieces of Steve Jobs news from the past two weeks:
the city of Cupertino has published the plans for the upcoming Apple 'spaceship' campus. It's not bigger than the Pentagon — but close. If you've had a thorough look at the plans, Steve's favored apricot orchards are showing up in the north east garden of the campus (see picture below).
---
The future of this blog
Hello all,
As you have noticed I've been kinda slow updating the blog recently. This is partly due to my being busy with my internship + looking for the next one, partly because I've been lazy… but I've also been wondering about my editorial choices when I created the blog. I wanted to cover all Steve Jobs news, and this can be a difficult task when 3 to 5 Steve Jobs stories hit the news on one day and I don't have time to cover them that night. Then what's the point in covering them three weeks later?
So here's what I think the blog should evolve into. I will now focus primarily on:
quirky news, that there's a chance you didn't read in the major Mac blogs that most of you follow anyway
more thoughtful posts, on Steve Jobs history or 'mythology' for example, that are not news and that give my own perspective on the matter
and of course the website news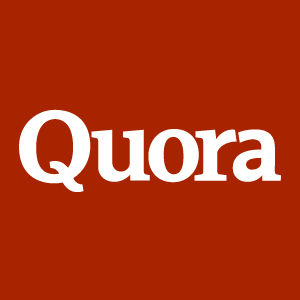 Lastly, I've been playing around with Quora for some time and I've really grown to like it. It's one of the culprits of my lack of time to devot to this blog actually 🙂 So I suggest you have a look at the Steve Jobs topic, where I often post answers to questions on the iLeader.
From now on, I will also post links to my Steve Jobs-related answers on my Twitter account (@rmoisescot), so you can follow them even if you're not on Quora. If you're on Quora and have a question on Steve, you can also ask it directly to me so you can let others benefit.
---
all about Steve Jobs.com news
As promised one post ago, here is a more detailed account of the changes that all about Steve Jobs.com has undergone with the latest update:
1. The biggest and most visible change is that of the website design and graphical identity — mostly inspired, as always, by apple.com. Not only does the website look much better, but, thanks to my improved knowledge of Web technologies, it also sports fancy things such as animation and fadings on several pages. My favorite one is probably the iOS-style folder on the Key moments movie gallery (More on the Web button 🙂 )…. Finally, I have redesigned all the PDFs on the website (the Bio and the Interviews) with a nicer, and more consistent, look.
---
What you will find on all things Steve Jobs
Hello again, World!
As promised, this second post blog ever on all things Steve Jobs will deal with the content of the blog. The list below is obviously subject to change; but again, I prefer to write down what my intentions are for this blog as it debutes, for the record:
Steve Jobs, Steve Jobs, Steve Jobs: as the name of the blog indicates, its main and perhaps only topic is Steve Jobs. That being said, I obviously keep the liberty to divert slightly from that topic from time to time, and I don't know how the blog's going to evolve, but for now this is what it's all about.
Steve Jobs news: I will do the job of aggregating and filering out information from various Mac, tech, entertainment (remember Pixar/Disney, folks), and business websites dealing with the iLeader and post them here.
Steve Jobs trivia: cryptic emails, one-to-one encounters and the likes fall into that category – less serious SJ news, so to speak. Parodies, jokes, vintage Fake Steve posts and other funny stuff will also be adressed.
Steve Jobs history: as mentioned earlier, I think the added value of this blog will mostly come from the historical perspective that I intend to give it. Having read pratically all Steve Jobs biographies that have been written – and countless articles too, Apple's CEO is now a familiar character to me. I will do my best to put all Steve Jobs news in perspective with his past carrer and to take out old stuff from the souvenir box from time to time.

(more…)
---
A new blog is born : all things Steve Jobs opens!
Hello World!
This is the very first post of all things Steve Jobs, a blog dedicated absolutely and entirely to our beloved hero Steve Jobs, and a nice addition to my "old" website all about Steve Jobs.com. I am starting the blog under the radar for a month or so, so nobody's probably ever going to read this, but for the record, here is a little manifesto I just made on why the blog exists  :
I was having a difficult time keeping the website up to date or, to be more precise, keeping the Biography up to date. As you all know, every 6 months or so, Steve takes the stage and announces a revolutionary or at least major product which has a lasting impact on one or more industries. All about Steve Jobs.com being a static website, the bio is pretty much like a book I have to rewrite after every such event. This tiresome process is now over: the bio will deal with pre-2010 events (stopping at the iPad intro), and this blog with the news.
there was no real reason for someone who had already visited all about Steve Jobs.com thoroughly to ever come back. Indeed, the website is pretty much complete as it is. The only parts that are updated are the pictures sections (after new Stevenotes and/or when new hardware comes out) and, once in a while, the bio. That's why I introduced the pic of the month in February – but obviously people don't go back to the website just to see this one picture. I hope this blog's content will be valuable enough to entice visitors to come back often.

(more…)
---