Posts tagged '1985 departure from Apple'
---
John Sculley loves Steve Jobs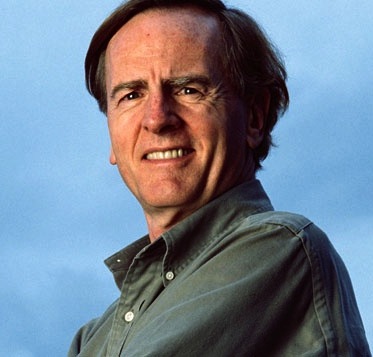 John Sculley met with Cult of Mac chief editor Leander Kahney for an extensive interview about his tenure at Apple and his views on Steve Jobs.
John Sculley on Steve Jobs, the full interview
If you have time, I suggest you read it. But I wouldn't go as far as John Gruber and call it "fascinating". For one I didn't learn anything, apart from a couple of anecdotes. But most importantly, it confirms what I thought of John Sculley. He is a bitter old man who regrets what he's done to Apple and Steve. The lengths to which he goes to show how much he loves Steve are so great it's ridiculous. Examples:
It's okay to be driven a little crazy by someone who is so consistently right.
I don't take any credit for it. What Steve's brilliance is, is his ability to see something and then understand it and then figure out how to put into the context of his design methodology — everything is design.
All the design ideas were clearly Steve's. The one who should really be given credit for all that stuff while I was there is really Steve.
The there's the part where he sounds like an ex lover:
Q: People say he killed the Newton – your pet project – out of revenge. Do you think he did it for revenge?

Sculley: Probably. He won't talk to me, so I don't know.
Same goes for the Bloomberg interview where he speaks of Steve seducing him to make him come to Apple: "He had dark, long hair at this time"… All of this reminded me of this old Fake Steve post, which, once more, though intended as hilarious, is in fact quite realistic.
The one point I did find interesting in the Kahney interview was how he describes how power was distributed at Apple:
Remember, he was the chairman of the board, the largest shareholder and he ran the Macintosh division, so he was above me and below me. It was a little bit of a façade and my guess is that we never would have had the breakup if the board had done a better job of thinking through not just how do we get a CEO to come and join the company that Steve will approve of, but how do we make sure that we create a situation where this thing is going to be successful over time?
I had never thought of it before. Mainly because Steve being "chairman of the board" was just a title for PR, and did not reflect his true role at Apple. Otherwise, Jobs could have imposed himself as a CEO. And I never knew he was still the largest shareholder either. Anyway, I totally disagree on his idea that Steve shouldn't have been fired, because as I've stated before it is probably the best thing that ever happened to him — we wouldn't have Pixar otherwise.
Finally, here's an anecdote I found funny:
Sometimes… he was wrong tactically on a number of things. He wouldn't put a hard drive in the Macintosh. When someone asked him about communications, he just threw a little disk across the room and said, "That's all we'll ever need."
It's the only part where John Sculley admits Steve can be wrong once in a while…
---