Posts filed under 'Steve Jobs history'
---
Batch of 11 new vintage Steve Jobs pictures
With the thousands of pictures of Steve Jobs that are already present on the website, you might think that it's impossible for me to find new ones apart from new Apple events and iAppearances of iSteve.
But no (and frankly it continues to amaze me) — I sometimes stumble across never-seen-(by-me)-before pictures of Steve's past, and it's always refreshing.
Today is one of those occasions: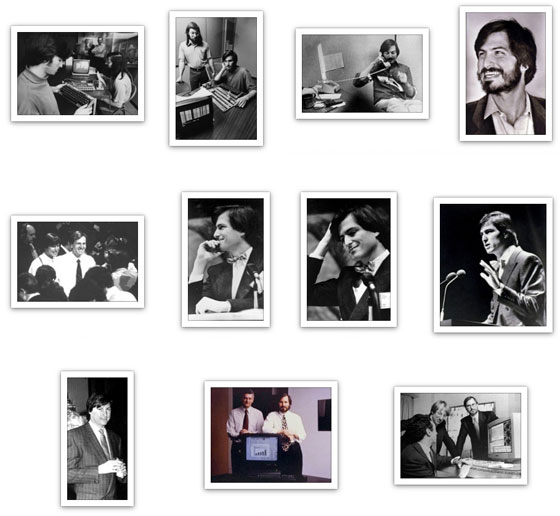 the first two pics are from the very early days of Apple, 1976. They're of very fine quality, for once.
the following two from 1980 and 1981
the following pic with John Sculley and Woz, is from the Apple IIc introduction event in February 1984. It is not new but of better quality than the previous version, and it's corrected, as I had (like many) misattributed it to the Mac introduction of January 24
the following two are from the April 24 1984 Apple event (anyone knows what that one was?)
the following is from Apple's Annual Shareholders Meeting of 1985
the following from 1988
the second to last is very interesting. I only had a cropped version of it. This is the only pic I've found of Steve with Peter Van Cuylenburg, who was brought in as COO of NeXT by investor Canon in 1992. He only stayed one year, as he betrayed Steve (even worse than Sculley) by calling up Sun's Scott McNealy to have him buy NeXT and install him as CEO. It was a professionally fatal blow to Steve.
the last pic is from Steve's 'wildest wilderness year', 1994. He is posing with Morgan Stanley execs for a NYT article about NeXTSTEP. I have found the article in the NYT archive, have a look at it, it's pretty telling that Steve is barely mentioned in there…
---
Interview of Steve's biological father
Check out this interview of Steve Jobs' biological father, 79-year-old Abdul Fattah "John" Jandali. This is the first time I've read any public comment from him.
Steve Jobs is a biological Arab-American with roots in Syria
Interesting excerpts:
"My father was a self-made millionaire who owned extensive areas of land which included entire villages," Jandali said.
"My daughter Mona is a famous writer, and my biological son is Steve Jobs, the chief executive of Apple. The reason he was put up for adoption was because my girlfriend's father was extremely conservative and wouldn't let her marry me, and she decided to give him up for adoption. Steve is my biological son, but I didn't bring him up, and he has a family that adopted him. So if it's said that I'm the 'father of invention', then that's because my biological son is a genius and my daughter a brilliant writer
"I think that if my son Steve had been brought up with a Syrian name he would have achieved the same success. He has a brilliant mind. And he didn't finish his university studies. That's why I think he would have succeeded whatever his background. I don't have a close relationship with him. I send him a message on his birthday, but neither of us has made overtures to come closer to the other. I tend to think that if he wants to spend time with me he knows where I am and how to get hold of me.
I'm proud of my son and his accomplishments, and of my work. Of course I made mistakes, and if I could go back in time I would have put some things right. I would have been closer to my son, but all's well that ends well. Steve Jobs is one of the most successful people in America, and Mona is a successful academic and novelist."
---
27 years ago today…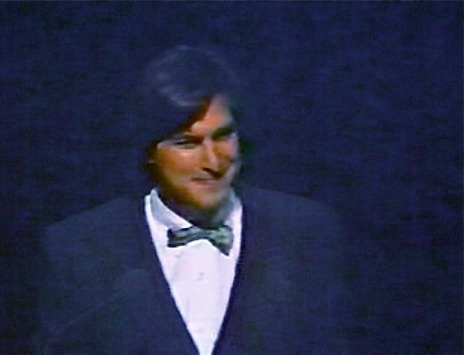 This is the proudest, happiest moment of my life…
---
Steve Jobs takes medical leave of absence for an undetermined amount of time
Team,

At my request, the board of directors has granted me a medical leave of absence so I can focus on my health. I will continue as CEO and be involved in major strategic decisions for the company.

I have asked Tim Cook to be responsible for all of Apple's day to day operations. I have great confidence that Tim and the rest of the executive management team will do a terrific job executing the exciting plans we have in place for 2011.

I love Apple so much and hope to be back as soon as I can. In the meantime, my family and I would deeply appreciate respect for our privacy.

Steve
Words fail me.
---
Steve Jobs News Round-up
I've been pretty busy for the past two weeks, so once again I have to commited the sin of writing a "SJ news round-up" instead of duly posting about each news item separately. Truth to be told, it's because I'm actively seeking my next internship right now — by the way, if any of you know a tech (or tech-related) company from the Bay Area that would be interested in my profile, please let me know.
BUT to my credit, Steve Jobs news have also been kinda slow lately. As could be foreseen, Steve didn't show up at the Verizon event… can't wait for the Daily event with Murdoch that should be coming soon. An iPad 2 event would certainly do, too 🙂
Let's get on with the news:
Somewhat important – A group of Apple shareholders have suggested that the company prepare a succession plan in case Steve Jobs leaves, a so-called "CEO Succession Planning Policy."
According to the proposal, which shareholders will consider at Apple's annual meeting scheduled for Feb. 23, the company's board would adopt a detailed policy that includes a directive for the board to "identify and develop internal candidates" to succeed Jobs, and "annually produce a report on its succession plan to shareholders."
FYI Feb. 23 is one day before Steve's birthday (and mine 🙂 ) I'm sure the response will not surprise you:
Apple said in the filing that it opposes the CEO succession proposal, calling it unnecessary and pointing out that it could lend rivals an advantage by publicizing the company's plans. In addition, it would "micromanage and constrain the actions of the board," the company added.
The cult of secrecy has proven quite useful so I kinda have to agree — also I'm one of those who don't even want to think about the departure of Steve.
(Source)
Remotely interesting – a new email from iSteve: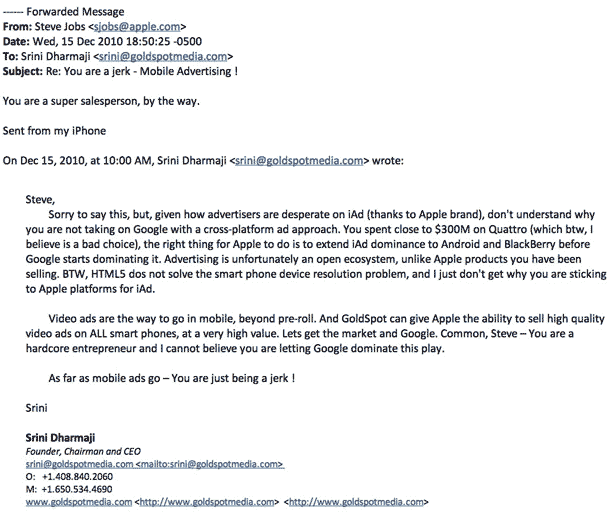 If it weren't ironic, Srini could feel flattered to be called a "super salesman" by probably one the world's best salesmen 😉
I'd like to finish with pieces of news that are kind of outside the usual realm of this blog: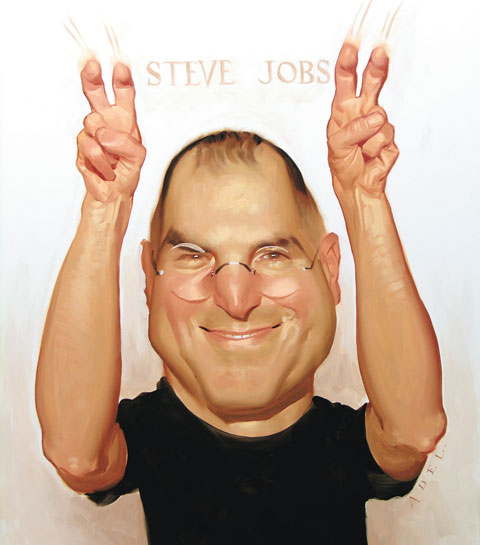 1. The demise of Fake Steve
Here's an interesting piece by John Gruber criticizing a Dan Lyons article in Newsweek stating that Apple, is 'too late' in the smartphones war, and that Android will inevitably win, for the best: Too Late.
For those who don't know, Dan Lyons is the man behind the once-amazing Fake Steve Jobs blog. I write once-amazing because there's something tragic about what happened to Fake Steve. I was in such a joy when I found the blog for the first time… it was so funny! I stil love to dig into it or re-read Fake Steve's novel from time to time, and it never fails to make me laugh.
Yet all this ended in 2008, when Dan decided to stop writing Fake Steve posts and became 'Real Dan'. His new blog was such a failure that now he's back to Fake Steve. But it's not Fake Steve anymore. It's Real Dan using Fake Steve's voice for writing boring/mostly wrong stuff about anything but Apple, usually. And when you read Lyons' articles in Newsweek, it's no wonder why.
I think it's a real loss and I secretly hope that one day we'll see Dan go back to his Fake Steve persona…. thank God there is actually a new funny SJ impersonator, the famed @ceoSteveJobs Twitter account. It's become so famous that Steve tried to have it shut down. It's worth checking if you use Twitter.
2. An interesting story from Pixar's pre-SJ days
I always said I was not running an Apple blog, and once again I prove it by linking to this interesting piece fro Bob Sutton's blog:
Pixar Lore: The Day Our Bosses Saved Our Jobs
Just a reminder: bob Sutton is the author who called Steve Jobs one of the world's biggest assholes in his bestseller The No-Asshole Rule. Here he tells a story from the days when Pixar was not called Pixar yet, but was still owned by George Lucas, who desperately tried to sold it. It's a pretty interesting look on the minds of Pixar's historical founders, Ed Catmull and Steve's enemy Alvy Ray Smith. I won't say more.
---
Steve Jobs Winter Break news
Hi all!
I hope you're enjoying your Christmas holidays, if any.
Steve Jobs news have been kind of slow lately, but here's a wrap-up of the most important/fun items I've read in the past… well, month. Some are a little old but still noteworthy if you haven't come across them earlier.
Steve is praised so much it's not fun anymore.
Something that's always been the greatest strength of America is a thriving, booming middle class, where everybody has got a shot at the American Dream. And that should be our goal. That should be what we're focused on. How are we creating opportunity for everybody? So that we celebrate wealth. We celebrate somebody like a Steve Jobs, who has created two or three different revolutionary products. We expect that person to be rich, and that's a good thing. We want that incentive. That's part of the free market.
The whole "CEO of the decade" frenzy can only make me smile. Indeed, in 1989, Steve was named "Entrepreneur of the decade 1980-1989" by Inc. (cover above). The interview he gave at that occasion is a delight to read, if you haven't already. But it's funny that at the time, Steve was struggling with NeXT, although the journalist didn't suspect it. I hope this MarketWatch 'award' will not bring him similar bad luck for the next decade.
2. Steve Jobs history
After the interview that John Sculley gave to Cult of Mac last month, 37signals published a story on Edwin Land, founder/inventor of Polaroid and one of Steve Jobs' few alleged inspirers. I don't think it's *that* interesting — but the most interesting part is in the comments section. As you can see here Tom Hughes, who worked in the Mac team, tells the real story:
Interesting article, but all serendipity for Sculley who was just along for the ride. He just happened to luck out. And, there was no pilgrimage… no planned meeting with Dr. Land. I was working for Steve as Design Director for the Macintosh project and we were in Boston and I asked Steve if he'd like to meet Dr. Land, whom I had worked with before Apple. I called Dr. Land and he agreed to meet Steve. We arrived to find a BBC documentary film crew there. Dr. Land excused them and we began a 3 hour visit which included a glimpse into color experiments that were in his lab, to his personal office and an amazing review of some of his personal collection of photographs. The memorable part of this was that Steve was meeting someone who legitimately could be, almost uniquely, a mentor for him. And, clearly, they shared an awareness of the importance of good design as it contributed not only to their products, but to their corporate culture as well.
Kinda makes you wonder about the validity of the rest of the Sculley interview. Not that big of a surprise, since Sculley's book, Odyssey is said to be a ridiculous self-appraisal by the former Apple CEO, with a very liberal definition of history and facts.
3. Steve Jobs trivia
As usual, it's the majority of stuff.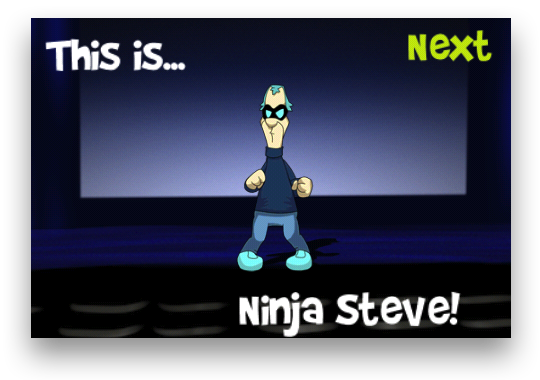 ---
Steve Jobs and Apple culture in paintings
Rather than starting the week by telling you about Steve's latest emails (folders in iBooks, AirPrint-compatible printers), and the rumors about the upcoming joint Steve Jobs/Rupert Murdoch keynote, I thought I'd start by showing you some artwork I stumbled upon a couple of days ago.
The artist is a 45-year old painter from Southern Cal, Alex Gross. His paintings are quite sinister… I just love them. 🙂 One of his dominant themes is today's consumer society, and it is frequently illustrated with references to Apple products and even the Apple culture. For example:
This one is particularly interesting:
As you know, ever since the 1980s, people who absorbed everything Steve Jobs/Apple said were famed as "drinkers of the (Steve Jobs/Apple/Mac/whatever…) Kool Aid".
Have you ever seen a painting with a Windows PC or an Android phone in it?
… me neither.
---
Steve Jobs 1985 Playboy interview re-surfaces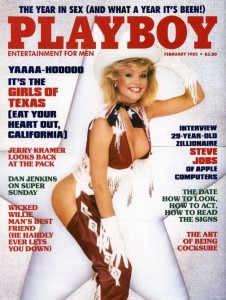 Most of you have already heard of it, but Playboy recently re-published their 1985 interview with Steve Jobs on their website. I had read lots of excerpts from the piece for some time, since it is abundantly quoted in Jeffrey S. Young's The Journey Is The Reward as well as Leander Kahney's Inside Steve's Brain… but I had yet to read it in its entirety.
It is a fascinating read to say the least. The conclusion is not a surprise for me, just a confirmation: despite popular belief, Steve Jobs hasn't changed much in all these years. I have gathered my favorite quotes from the interview to prove it:
In their foreword, Playboy makes a pretty accurate description of young Steve, which is just as true for old Steve (try replacing IBM by Google in the quote below):
But to hear Jobs tell it, the money isn't even half the story, especially since he does not spend it very lavishly—and, indeed, claims to have very little time for social life. He is on a mission, preaching the Gospel of salvation through the personal computer—preferably one manufactured by Apple. He is an engaging pitchman and never loses an opportunity to sell his products…
Unable to relent in his mission to spread the Apple word, he talked with solemn ferocity about the war with IBM—but then would punctuate his enthusiasm for an idea with 'Neat!' or 'Incredibly great!'
---
John Sculley loves Steve Jobs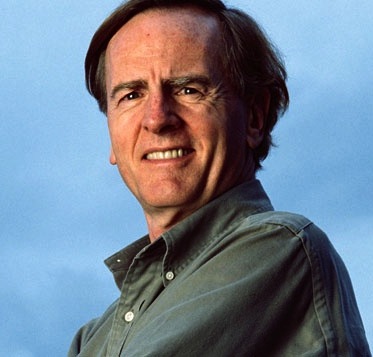 John Sculley met with Cult of Mac chief editor Leander Kahney for an extensive interview about his tenure at Apple and his views on Steve Jobs.
John Sculley on Steve Jobs, the full interview
If you have time, I suggest you read it. But I wouldn't go as far as John Gruber and call it "fascinating". For one I didn't learn anything, apart from a couple of anecdotes. But most importantly, it confirms what I thought of John Sculley. He is a bitter old man who regrets what he's done to Apple and Steve. The lengths to which he goes to show how much he loves Steve are so great it's ridiculous. Examples:
It's okay to be driven a little crazy by someone who is so consistently right.
I don't take any credit for it. What Steve's brilliance is, is his ability to see something and then understand it and then figure out how to put into the context of his design methodology — everything is design.
All the design ideas were clearly Steve's. The one who should really be given credit for all that stuff while I was there is really Steve.
The there's the part where he sounds like an ex lover:
Q: People say he killed the Newton – your pet project – out of revenge. Do you think he did it for revenge?

Sculley: Probably. He won't talk to me, so I don't know.
Same goes for the Bloomberg interview where he speaks of Steve seducing him to make him come to Apple: "He had dark, long hair at this time"… All of this reminded me of this old Fake Steve post, which, once more, though intended as hilarious, is in fact quite realistic.
The one point I did find interesting in the Kahney interview was how he describes how power was distributed at Apple:
Remember, he was the chairman of the board, the largest shareholder and he ran the Macintosh division, so he was above me and below me. It was a little bit of a façade and my guess is that we never would have had the breakup if the board had done a better job of thinking through not just how do we get a CEO to come and join the company that Steve will approve of, but how do we make sure that we create a situation where this thing is going to be successful over time?
I had never thought of it before. Mainly because Steve being "chairman of the board" was just a title for PR, and did not reflect his true role at Apple. Otherwise, Jobs could have imposed himself as a CEO. And I never knew he was still the largest shareholder either. Anyway, I totally disagree on his idea that Steve shouldn't have been fired, because as I've stated before it is probably the best thing that ever happened to him — we wouldn't have Pixar otherwise.
Finally, here's an anecdote I found funny:
Sometimes… he was wrong tactically on a number of things. He wouldn't put a hard drive in the Macintosh. When someone asked him about communications, he just threw a little disk across the room and said, "That's all we'll ever need."
It's the only part where John Sculley admits Steve can be wrong once in a while…
---
Has NeXT changed Steve Jobs?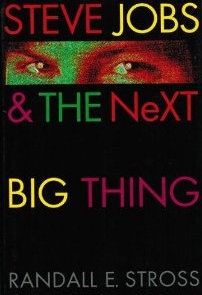 Randall E Stross wrote an article three days ago in the New York Times, that you hear a good deal about in most of the Apple blogosphere. Its title: "What Steve Jobs learned in the Wilderness". I'll add my two cents worth, as usual.
First, a word on Randall. The guy knows what he's talking about, since, as he points out in the article, he wrote Steve Jobs and the NeXT Big Thing over 15 years ago. I read the book some time ago and liked it a lot. It's a great resource on the obscure NeXT period (one I love, as you know or will soon know if you keep coming back to this blog). What Mr. Stross doesn't brag about, understandingly, is that his main point in the book was that Steve Jobs was basically a fluke with no management skills and vision on the industry whatsoever. He thought that not only NeXT but also Pixar, where his wife worked, both proved it. Hmm.
Now about the article itself. Quite frankly, I have mixed feelings about it. It's true that Steve was kind of humbled by his failure at NeXT. But, unlike what the article says, I don't believe that this newfound humbleness has remained with him all these years. I agree more with Alan Deutschman's theory in The Second Coming of Steve Jobs that once success came back, Steve Jobs' "mellowness" was quick to disappear. I especially disagree with Randall Stross' statement:
In this period, Mr. Jobs did not do much delegating. Almost every aspect of the machine — including the finish on interior screws — was his domain. (…) Mr. Jobs had learned from Next not to try to do everything himself.
This shows quite a lack of understanding of how Apple is run. Last time I checked, Steve delayed the launch of the iPad until he could find the appropriate word to describe it (namely, "magical"), chooses the music that's used in every Apple commercial — and, yes, still cares a great deal about screws. Just listen to the keynotes or promotional videos for the iPhone or the Macbook Pro, how they insist on the number of screws (or the lack thereof) in the machines, with the very same words that were used by Steve when he launched the NeXT Station… in 1991.
As I've pointed out before, the main difference between Steve's failures in the 1990s and his successes in the 2000s is not Steve himself. It's… LUCK. And a market finally ready for his vision.
---