New caricature and parody of Steve
I just added the following caricature to the Caricatures page on all about Steve Jobs.com: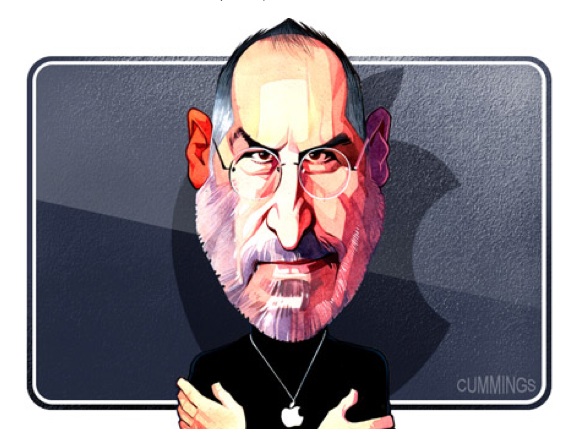 I love the little Apple necklace, remindful of the original iPod shuffle.
Also, thanks to our reader Alex, you can watch here a montage of Steve facing investors on the BBC show Dragon's Den. Pretty amusing.