News Feed
Welcome to the News Feed! Here I regularly post news about Steve Jobs, which are automatically cross-posted on the Facebook page and Twitter account. Follow us on your favorite platform!
Visiting the cemetery where Steve Jobs was laid to rest via @cultofmac google.com/url?rct=j&sa=t…
---
RT @fromedome: Still not really comfortable thinking or writing about Jobs' death, but I guess that is how it works. Miss the heck out of h…
---
RT @pschiller: Thinking of Steve
#SteveJobs pic.twitter.com/EfZzMj20Hm
---
RT @marcoarment: And throw in some fun, cutesy bullshit every once in a while.
---
RT @marcoarment: The best way we can honor Steve is to make great things, never lower our standards, and never stop caring.
---
RT @tim_cook: In Grand Canyon National Park backpacking and thinking of SJ and his many gifts to the world.
---
Steve Jobs a "low-tech parent" according to NYT nytimes.com/2014/09/11/fas…
---
RT @philiped: Steve Jobs' office is exactly as he left it for.tn/1xVfkBi
---
Interested in an insiders history of OS X & iOS? Don't miss the 3-part podcast from @gte & @reneritchie w/ N Ganatra m.imore.com/debug
---
RT @_nb: The .swift Icon is the "Crazy Ones" text now. ?
(via @blunckalex) pic.twitter.com/JA63Fs5iyG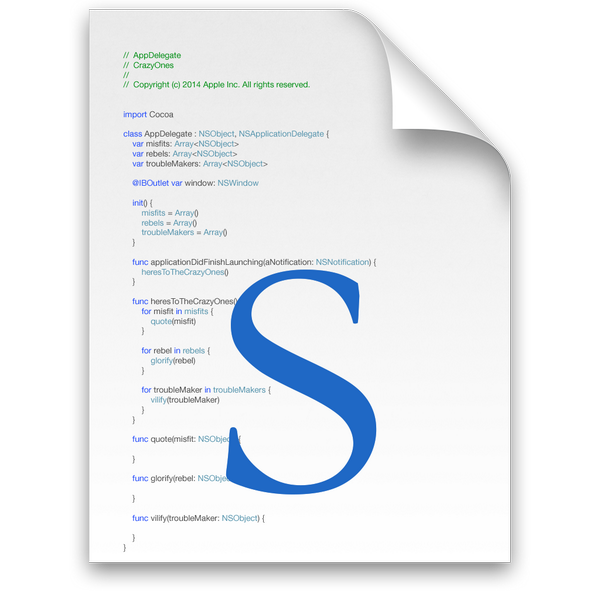 ---