News Feed
Welcome to the News Feed! Here I regularly post news about Steve Jobs, which are automatically cross-posted on the Facebook page and Twitter account. Follow us on your favorite platform!
RT @JimMiller: "Steve Jobs" is magical. Everything one hoped it would be — and more. #NYFilmFestival
---
Early NeXT folks from @leovitch stoneschool.com/Work/NeXT_Team… cc @theappstorey pic.twitter.com/8yZacVkvwK
---
RT @mgsiegler: Andy Hertzfeld on why he participated in this Steve Jobs films versus the last one. recode.net/2015/10/02/ori…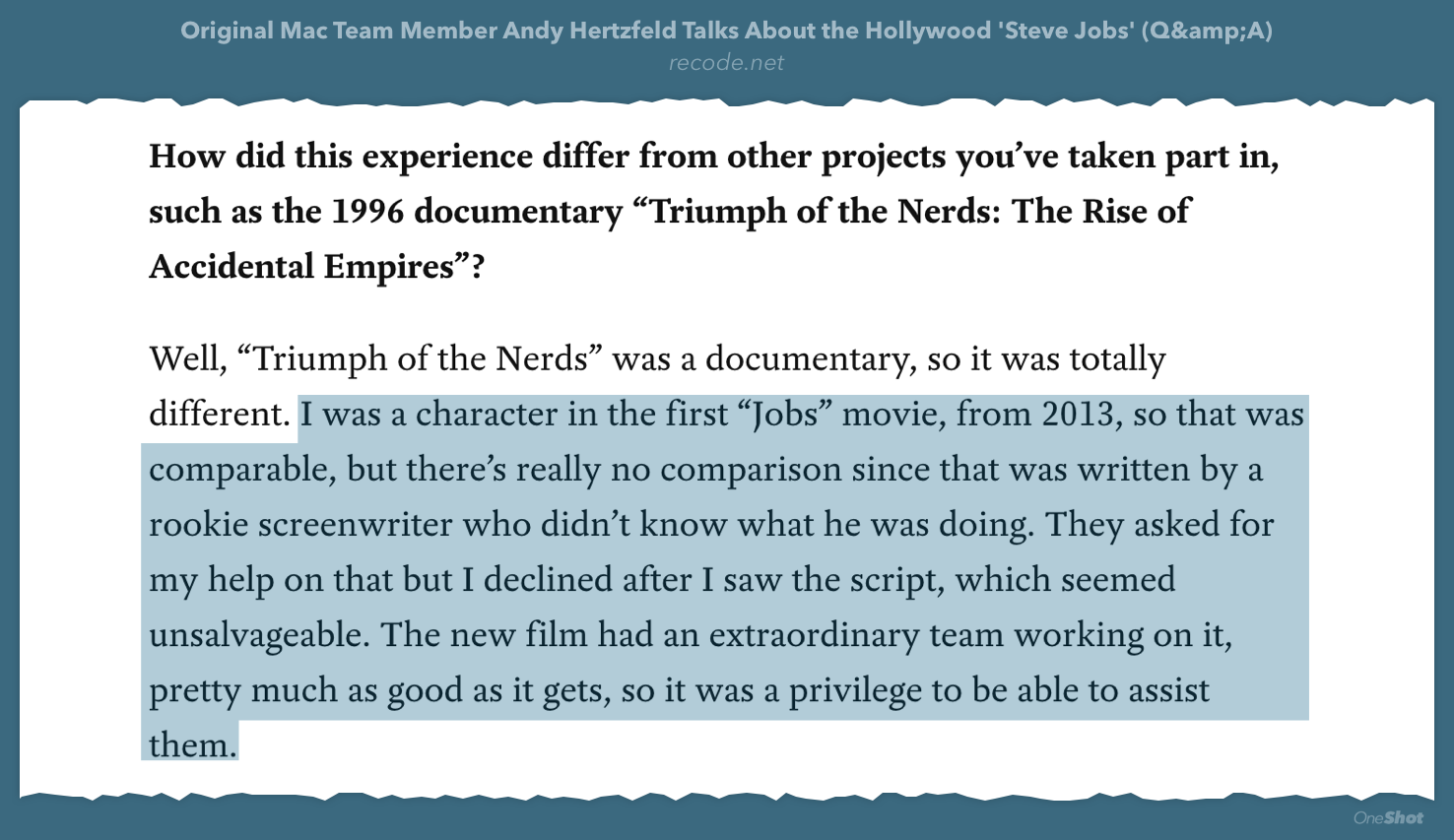 ---
Really, Aperture???
---
The Lost Apple Logos You've Never Seen thebrainfever.com/apple/the-lost…
---
RT @cringely: Steve … #Media #Industry #Movies #2015 #AlexGibney #Companies #entertainment #SteveJobs #People tinyurl.com/pg7hjwt
---
Michael Fassbender & @SethRogen star in Danny Boyle's STEVE JOBS. Written by Aaron Sorkin. #SteveJobsMovie pic.twitter.com/t3d8m5hSgh

— Steve Jobs (@SteveJobsFilm) September 1, 2015
---
He changed the world because he was crazy enough to think he could. #SteveJobsMovie opens 10/9. pic.twitter.com/EVjCe1BZF0

— Steve Jobs (@SteveJobsFilm) August 20, 2015
---
RT @theappstorey: You all should check out! #NeXTEVNT 2015: Doug Menuez, Peter Graffagnino, Don Melton youtu.be/1ze6rI453YY
---
RT @benthompson: Vindication.
Im surprised how messy Steve's home office was.

picture from "Becoming Steve Jobs" pic.twitter.com/dDawL0Cot9

— Paul Burford ?? (@pburford) August 17, 2015
---