News Feed
Welcome to the News Feed! Here I regularly post news about Steve Jobs, which are automatically cross-posted on the Facebook page and Twitter account. Follow us on your favorite platform!
Thanks @abcnews but can you please release the whole footage? abcnews.go.com/GMA/video/newl…
---
The daughters of Bill Gates and Steve Jobs (@evejobs98) competed against each other in an equestrian event
businessinsider.com/daughters-of-b…
---
Apple Executives Mark Anniversary of Steve Jobs's Death With Personal Tributes | Re/code recode.net/2015/10/05/app…
---
RT @philiped: The actor playing Steve Jobs is already favored to win an Oscar for.tn/1NgevKN
---
RT @tim_cook: Remembering Steve for who he was and what he stood for. We honor him by continuing the work he loved so much. http://t.co/6Ui…
---
RT @JimMiller: "Steve Jobs" is magical. Everything one hoped it would be — and more. #NYFilmFestival
---
Early NeXT folks from @leovitch stoneschool.com/Work/NeXT_Team… cc @theappstorey pic.twitter.com/8yZacVkvwK
---
RT @mgsiegler: Andy Hertzfeld on why he participated in this Steve Jobs films versus the last one. recode.net/2015/10/02/ori…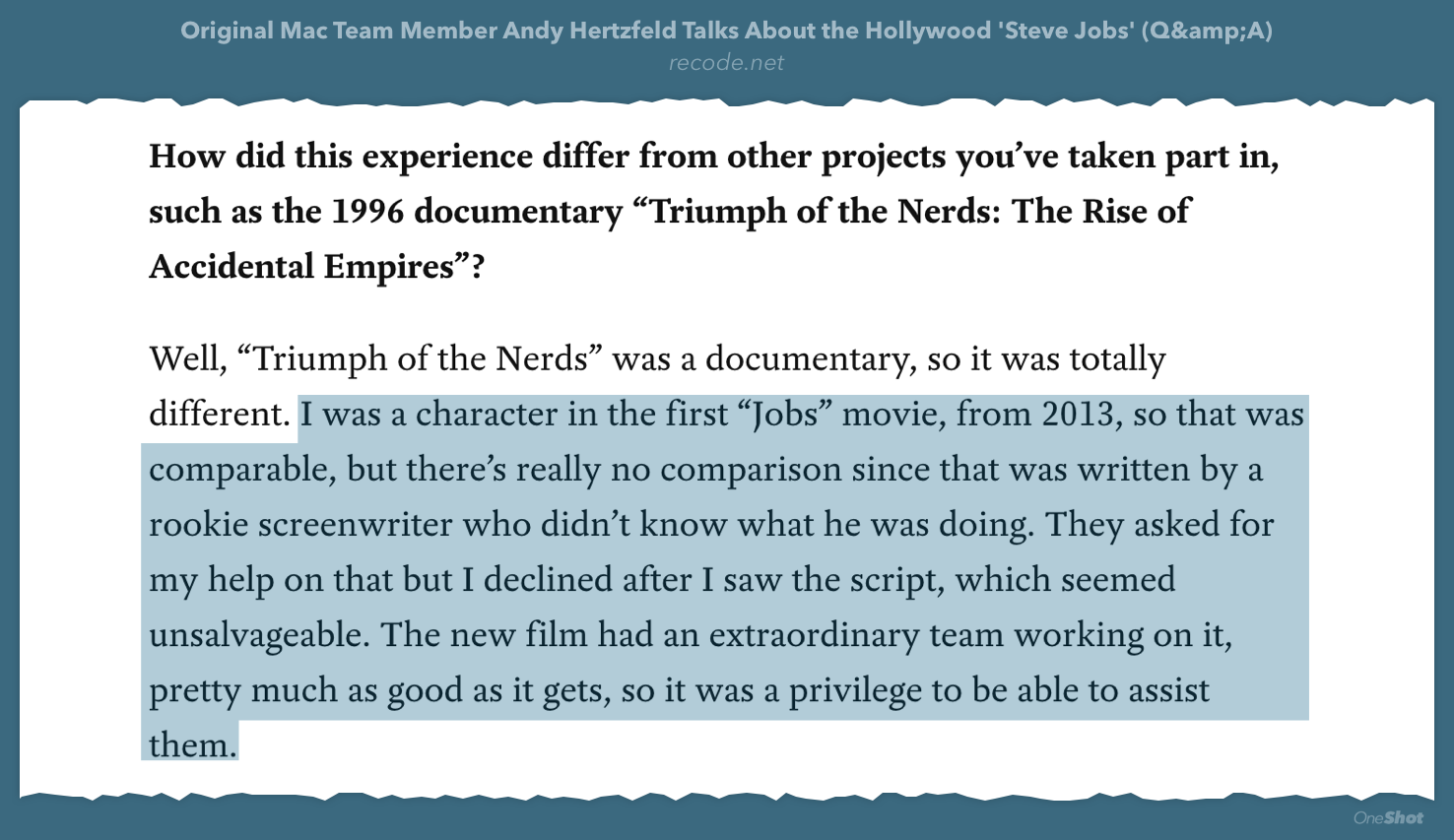 ---
Really, Aperture???
---
The Lost Apple Logos You've Never Seen thebrainfever.com/apple/the-lost…
---